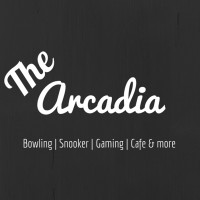 ---
Contact No.- (+91)-8800614176
Share about Arcadia's deals your friends:
Whatsapp
Play one hour of Pool at Arcadia!
Play one hour of Snooker in Arcadia!
Show your competitive gaming skills to your friends. Enjoy games like Counter-Strike, Call of Duty, and more!
One game of Air Hockey (2 coins) + Bull ride (2 coins) + Basketball
PlayStation 4 Gaming
81 off
Play amazing PlayStation 4 console games on big screen. Big fun! Big laughter! Big everything!
Xbox / PlayStation 3 Gaming
26 off
Have a good time playing on a console of your choice. Play on Xbox or PlayStation 3 (PS3) at an amazing price.
Social Hub with Popcorn and Pepsi
combo
Enjoy hanging out with friends in Social Hub inside Arcadia for just Rs. 125 per person per hour including Pepsi & Popcorn.
How to redeem the Deal
---
Once you are at the outlet, present your voucher code (available in My Orders) to the merchant. Remember to present the voucher before placing your order.
Extra Offers:
---
Not Applicable
Terms & Conditions
---
Offer Price is all-inclusive, unless specified otherwise
MRP may vary from outlet to outlet due to change in prices / service charges
Items listed in the offer are subject to availability at the outlet
Cannot be combined with other offers, unless specified
Serving time may vary during peak hours
Deals listed under this merchant are valid for redemption at this particular outlet
Cancellation policy:
---
Cancellable by customer with 100% refund
FIND US AT

Sector 125, Amity University, Noida, Uttar Pradesh